Marijuana is making headlines for this year's NFL Draft. Sources have revealed their concern that many players who will be entering the draft are, BLUNTly put, stoners. NFL owners have admitted that HIGHer than usual percentage of their draft boards contain players who have had issues with reefer throughout college. Red flags have been raised regarding those player's who have openly admitted to their past run-ins with marijuana, however due to this class's 'reefer madness', teams are unwilling to simply cross off those who come to camp with red eyes. These team rep's have asked to remain anonymous, and admit that this is a problem that is being addressed on a team to team, player to player basis.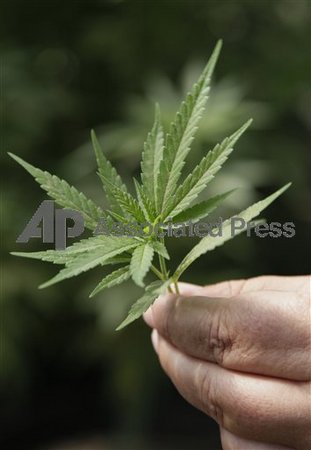 "That's a topic of conversation for a lot of GMs with their owners,'' a general manager said. "You have a number of prospects who are quality people, but who might have [screwed] up early on in college. As long as it's not a habitual thing, there's more of a discussion about those players, rather than just jettisoning them off your board. Which is what a lot of teams have done in the past. But I think we're all a little more realistic these days."
DeSean Jackson and Percy Harvin are two names that have been associated with this issue some time or another in College. As we all know, these are two players that have excelled performance-wise early in their career. That being said, it's hard not blame teams who choose not to pass on players who smoke grass.
Source for side effects: WebMD