A common reprise as teams get off to roaring starts and others slow ones is to say, "It's early. It's only April." And then, a common retort you might hear is, "Games in April count the same as games in September."

Both of those statements are true (the second especially, since it's a factual assertion), but we live today in a world where perception is everything. Politicians hinge their success on early states like Iowa and New Hampshire to boost momentum for the bigger ones, movies pour everything into opening weekends so word of mouth catches on, and sports fans and media – whether they like to admit it or not – overreact to everything.

"Everything" is magnified in April. The Red Sox start 0-6 and the Charles River is suddenly flooding. Yes – you wouldn't notice a six-game losing streak in June to nearly that extent – but that's partly the point. It isn't June. It's April and people are talking.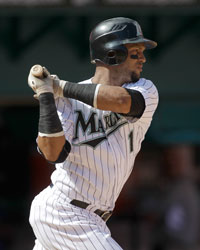 When a batter bats .650 in the first two weeks of the season, everyone goes around saying, "Wow, that Player X is having an amazing year." If you want a case in point, study Emilio Bonifacio's numbers in 2009 (maybe take a valium first). He rode a sizzling first week to a whole season of starting, performing abominably the rest of the way beyond anyone's notice. What you do FIRST is what people often remember, statistically.

This is why the Yankees could really afford to strike more fear into Red Sox Nation, right now. Of course Boston can recover, but New York has to make that recovery as difficult as possible. Send Boston into all-out panic mode and the Yankees might have gained more than just a couple of games in the standings. And after all – isn't the point of fan rivalries to cheer for your team while your rivals hang their heads? Maybe this isn't championship weekend, but the Red Sox are pretty despondent.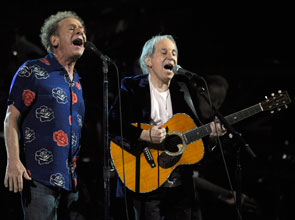 April COUNT she will
When streams are ripe and swelled with rain

It seems Simon and Garfunkel were onto something when they wrote that beautiful song. Throw in "count" for "come" and you've got a baseball classic!

Send Adam Spunberg a TWEET!