Death sure has been reaching out its long pasty fingers too often lately to the baseball world. Here we are as fans and friends once again saying farewell to a legend too young to die.
I mostly remember Gary Carter and his wife, Sandy, from our days in Montreal in the 1990s, when Ken was a radio and TV broadcaster for the Expos (85-'96). Such nice, nice, nice people, those Carters, always offering smiles and kind words, in the tunnel under Olympic Stadium after the games; or in the stands with Sandy and our kids in the family section watching games together.

We have bumped into the Carters sporadically over the years in the baseball world; one of the more exciting places was in Cooperstown, N.Y. when Gary was inducted into the Hall of Fame along with Eddie Murray (2003).
"He was a fan favorite," said Ken from our home on a radio interview via phone to a station in Toronto, as a SportsCenter story about Gary aired low-volume on the TV in the background. "His personality was infectious. He was the same way every day."
Ken and Gary were brief teammates in 1974 -- for a month to be exact -- as Gary the rookie was called up in September from the Minor Leagues while Ken played out his last month as an Expo; Ken was traded to Baltimore that winter.
"You could see the promise in him as a player," said Ken, "even for the short time when we were on the same team. Gary played probably the toughest position on the field and he did it well for a long time. It is rightly so that he's in the Hall of Fame."
Over the years Ken and Gary played against each other during Spring Training games and a few All-Star Games (there wasn't interleague play back then), and it was back in Canada where they met up once again with Ken in a different role. He had entered his second career as a baseball broadcaster, doing play-by-play on the radio in Montreal and color analyst on TV for TSN (The Sports Network).
"We were around each other every day," said Ken. "When Gary came back to Montreal he was already a star. He was on the back end of what would become his Hall of Fame career. Since I had seen him at his beginning, now I was watching him at the end of his career, too. He still played with the same rookie enthusiasm."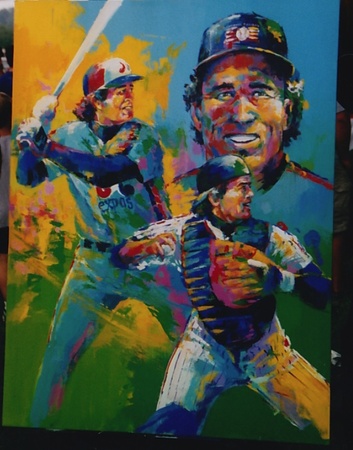 In the baseball world, like in life, people weave in-and-out-and-in-and-out of our lives. Gary and Ken were acquainted once again in 2009 when he invited Gary to participate in the Ken Singleton Golf Classic in Baltimore -- a major fundraiser for the Cool Kids Campaign for which Ken serves on its board and I serve as part-time marketing coordinator.
"I was appreciative of his playing in the tournament," said Ken. "I had called him; he agreed to play. We were very fortunate to have had Gary come up from Florida to participate. It was a wonderful gesture -- that's the way he was."