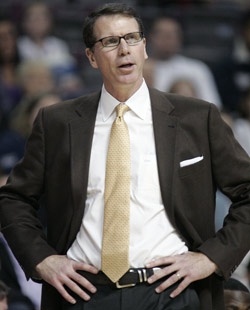 Speculation, rumors and other stories are following the Nets every day. That's what happens when you're as bad as they are.
Everyone's waiting for the next trade, coach's departure, controversial Tweet from some of the young players or lengthy losing streak.
The stories will continue leading up to next week's trade deadline and beyond because there will be an ownership change at some point, with players unhappy if they're still with the Nets after the trade deadline. And there's always the chase for infamy -– the worst record in NBA history -– that will gain national attention.
Had the Nets won a few of the close games lately maybe some things would disappear. Certainly the race for the record and the coverage it will receive. But some of the others won't go away.
Let's start with trades: the Nets are open to trading just about anyone not named Brook Lopez. They're 4-46. Just about everyone is available and understandably so.
In all likelihood, the Nets will keep Lopez and Devin Harris, but would do a deal for any of their other players, if the trade made sense. One that makes sense either gets them a proven player who will help them next season or something that won't hurt their salary-cap room and flexibility for this summer.
The players the Nets would move first are guys that aren't in their plans: Josh Boone, Bobby Simmons, Trenton Hassell and Tony Battie.
They're tough to move because none of them are playing, but they also can be appealing because they're all in the last years of their contracts. Some of those veterans might be able to help contending teams who need defense or another big man.
If the Nets can't move them, it's possible they could reach a buyout agreement and waive someone to let them go to a better situation.
Another recent story about assistant coach Del Harris' departure, which was discussed during YES Network's pregame show Friday, doesn't speak highly for the 72-year-old former NBA Coach of the Year. Harris wasn't a head coaching candidate for the rest of this season or for the next. And if he was led to believe that, or misled for that matter, it couldn't have been by team president Rod Thorn.
The Nets' next coaching hire arguably is the most important one of their history, and it wasn't going to be given to someone who didn't relate well to these players. This is not meant to disparage Harris, a good man and proven coach. But times are different now. He didn't have the ear of these players, so it would have made no sense to let Harris finish out the season as the head coach or make him a candidate for next year when the Nets are going to pursue the likes of LeBron James, Dwyane Wade and other top-flight free agents. You want a coach that may appeal to them.
Another story that will gain steam is Thorn meeting with Russian billionaire Mikhail Prokhorov this weekend in Dallas during the All-Star festivities. Thorn's future is expected to come up during the meeting. The general feeling is Thorn will be back, but nothing is guaranteed.
Meanwhile, expect plenty of trade rumors from Dallas where Thorn and general manager/coach Kiki Vandeweghe will be. Things will heat up for the Nets and the rest of the NBA this weekend.
There has been a lot written already, but there's so much more to come.
***
The Nets hope to have all three of their players who couldn't finish out Saturday's loss in Detroit for Tuesday night's game in Cleveland. But a more likely scenario is two of three will be available to play James' team.
Jarvis Hayes plans to play on his improving bruised left shin. Chris Douglas-Roberts' back spasms weren't an issue today. But Devin Harris, the other party involved in the collision with Hayes, still has stiffness in his shoulder and is calling himself a game-time decision.
Al Iannazzone covers the Nets for The Record (Bergen County, N.J.)