It's the final season for the Yankees Captain Derek Jeter! If you don't owe a Derek Jeter jersey I'd totally say this is the year to buy some! Last season when Mariano Rivera retired I've made sure that I was able to pick up a home, road and All-star batting practice Jersey. I've noticed there are currently four authentic Derek Jeter Jerseys for sale! All four of these I'd say would be great for anyone's personal collection. Which Jersey should I buy and which ones do I think the Yankees would wear for a game?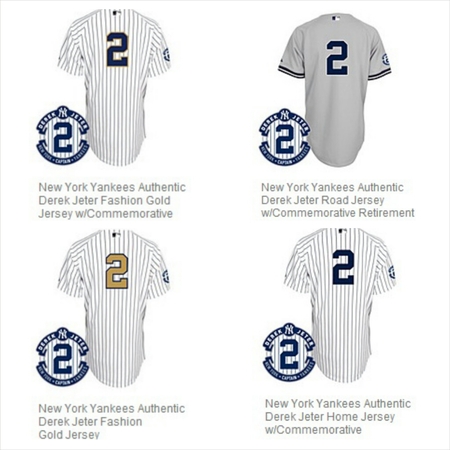 The #2 with gold around it and the gold #2 Derek Jeter Jersey I'd consider more of a commemorative Jersey; however the road Jersey and the traditional pinstripe Jersey with Final season logo patch I hope the Yankees do wear towards the end of the season as they did for Mariano Rivera last year! Mariano Rivera became the 1st active MLB player to wear a retirement patch during his final games as New York Yankee!
It's only fitting that Derek Jeter becomes the 2nd active MLB player to wear his final season logo during an actual game!
You can also follow me on Twitter @BigYankeesFan